How SD-WAN Enables Better Telemedicine Interactions
August 22, 2017
What if you could consult your doctor via videoconference without worrying about packet loss? As it becomes a more popular option, for patients who seek convenience as well as reduced travel costs, and health care providers looking to expand their presence beyond primary offices, clients and practitioners want to have confidence that the connection will not be disrupted at a critical point in the consultation.
Telemedicine and the WAN
New telemedicine technologies are enabling rapid growth in distributed health services, including video consultations, cloud-based patient portals and wearable vital signs trackers. A MarketsandMarkets report estimated the market for services in telehealth – a similar but slightly broader category than telemedicine – would reach $9.35 billion in 2021, up from only $2.78 billion in 2016.
The wide area network (WAN) is the backbone of telemedicine/telehealth:
For example, that videoconference with a specialist in a remote location would only be possible thanks to reliable WAN connections between end-user devices and core data centers.
A WAN must also provide data transportation for everything from current telehealth devices (e.g., wireless glucose monitors) to the emerging Internet of Things (IoT) in health care.
A software-defined WAN (SD-WAN) goes further by offering deterministic routing for unpredictable workloads spawned by IoT and the need for premium QoS for high-bandwidth video streaming: it steers network traffic away from congestion and sustains uptime for mission-critical applications through seamless movement between different transport types.
With an SD-WAN in place, telemedicine applications become much easier to scale and support. Health care has very high stakes for network reliability, but a failsafe SD-WAN can be easily implemented into existing IT infrastructure to guarantee quality of experience (QoE).
The Core SD-WAN Benefit for Telemedicine: Better Connectivity for Applications
In health care, WANs are often the products of years of retrofitting new links at old sites, which were not designed to meet modern cloud or app requirements. Add in the frequent movement of health workers and patients around these sprawling facilities, and it is easy to see that basic application reliability is still a challenge with many of these WANs.
Even under ideal conditions, their high concentrations of networked devices raise the stakes for proper prioritization of application traffic. A 15-by-15 ward alone might have more than 20 such devices in it, all vying for bandwidth; with new telemedicine technologies – including cloud-based record exchange systems – being added to the mix all the time, an SD-WAN is crucial for managing application flows beyond the already-challenging environment of a clinic or hospital campus.
For that purpose, SD-WAN provides:
Performance: Links are millisecond-measured for jitter, latency and packet loss, so that key applications such as video get the best possible paths through the WAN.
Security: The encryption and security service integrations of SD-WANs ensure safe transmission of medical histories, x-rays and videos for store-and-forward telehealth applications.
Cost reduction: SD-WAN can be implemented as an overlay in a hybrid WAN, enabling more value extraction from existing MPLS alongside the use of cost-effective broadband.
Telehealth in Action: Its Effect on 9-1-1 Systems and ERs
How do these benefits look in the real world? Let's examine how SD-WAN can help in the response to current rising utilization of 9-1-1 systems and emergency rooms.
According to MedScape, the City of Houston responds to 650,000 9-1-1 calls each year, and the number continues to rise thanks to mobile device proliferation. However, up to 40 percent of these calls are for non-emergencies, such as prescription refills. One solution to the problem is implementation of systems such as Houston's Emergency Telehealth and Navigation (ETHAN) platform, which emergency technicians can use to connect patients to doctors via a tablet app.
ETHAN has already reduced unnecessary ER visits and ambulance service times as well as improved patient satisfaction, according to a study of the platform in the Journal of Telemedicine and Telecare. An SD-WAN can supply the performance, flexibility and security (e.g., for HIPAA compliance) to support many telehealth initiatives like ETHAN.
The key advantages of SD-WAN make it a powerful engine for the growth of lifesaving telehealth services. A Talari WAN is simple to set up and easy to adjust to your particular operational requirements. Learn more today by requesting a demo or contacting us directly.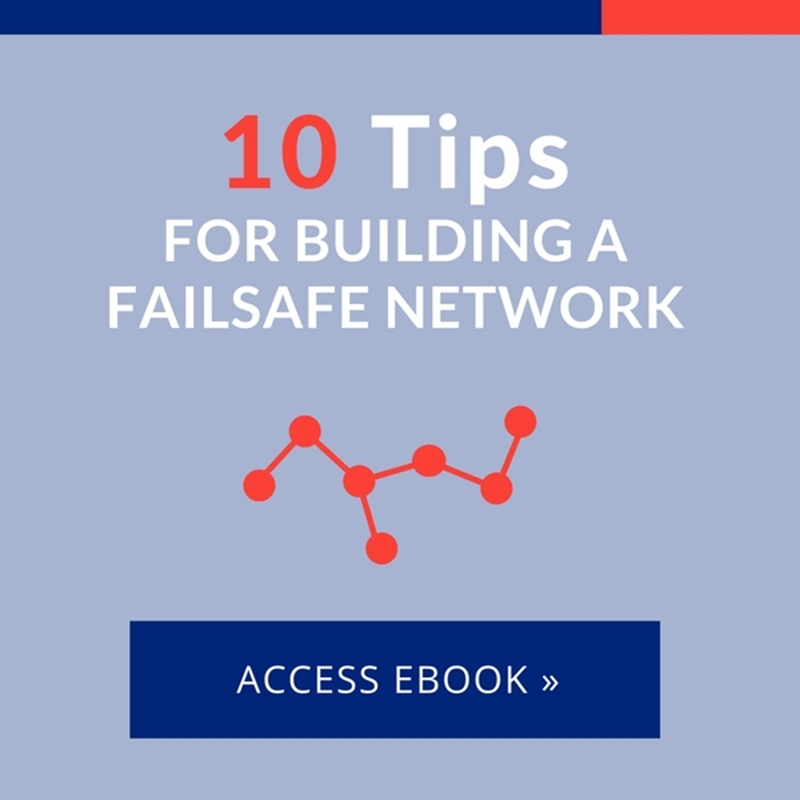 Categories: Software Defined WAN (SD-WAN), IT Challenges, WAN to Cloud, Network Reliability, Internet as WAN (MPLS Alternatives), Hybrid WAN, Intelligent WAN
---