Is It Time To Rip And Replace Your MPLS?
August 17, 2016
While in the past, the vast majority of networks were supported by multiprotocol label switching (or MPLS, connections) times have considerably changed – and so have connectivity options. Now, there are several alternatives to MPLS available, including much more affordable broadband internet links. This shift has left many companies wondering if it's finally time to rip out their MPLS links and replace them with something that's not only more cost-efficient, but can also deliver the same, or better, network performance.
Talari Networks' findings
We recently completed our Report for the Enterprise Networking Survey, which included the responses of more than 400 business and network executives from a range of different industries. Our research shows that a reliable network is more mission-critical than ever, with more than 95 percent of respondents noting the importance of this IT asset. We also found that businesses are looking to spend a considerable sum on network solutions this year and into the future, including those that can help create the robust network that enterprises today require.
We also discovered a few very telling insights pertaining to MPLS:
Currently, just over 20 percent of respondents are still utilizing an MPLS-only model for their wide area networks.
Another 46.7 percent – the majority – use a hybrid approach that includes both MPLS and internet.
In addition, more than 22 percent utilize internet only.
One of our most interesting findings, though, came in regards to companies' opinion of ripping and replacing their current MPLS network infrastructure. Where just a few years ago, this approach may not have been seriously considered by the IT team, more businesses are investigating this strategy today. In fact, most organizations – over 72 percent – noted that they would consider an SD-WAN solution that required ripping out and replacing MPLS. Only a very small percentage – 3.7 percent – signaled that they would never consider such an approach.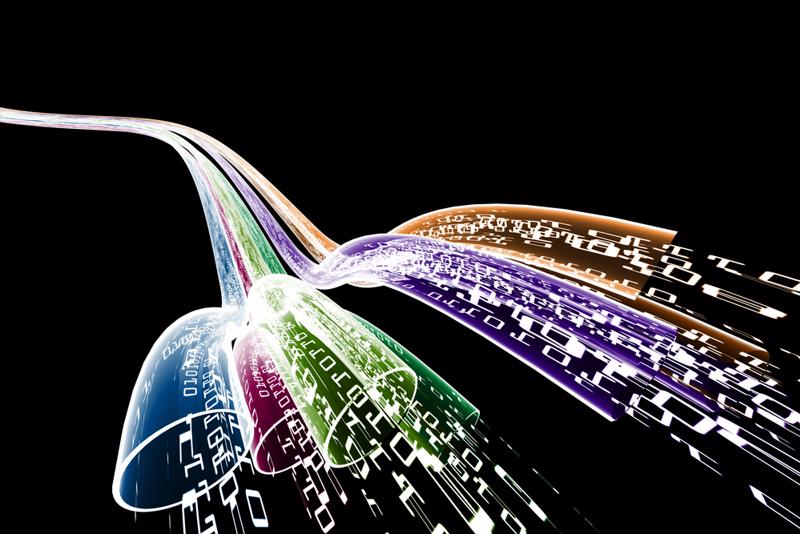 Why rip and replace?: The benefits of broadband internet
While completely removing MPLS links seemed impossible in the past, emerging SD-WAN solutions are making this a much easier and more beneficial process for today's businesses. Leveraging broadband internet as an alternative to MPLS comes with several key advantages, not the least of which is cost efficiency.
MPLS lines are known for being expensive, albeit reliable and secure forms of network connectivity. However, advancements have been made, making the internet a more viable alternative. Now, businesses can enjoy all the network performance advantages that they enjoyed with their MPLS links while paying a fraction of the cost.
What's more, broadband internet links are also much quicker to provision and deploy, and offer much wider geographic availability. This is good news for organizations with several branch locations dispersed throughout the country. With an SD-WAN solution, these companies can considerably reduce their connectivity costs while still providing reliable, robust network support for every site from which employees work.
More businesses take the plunge
"More companies are finding success by removing their MPLS links."
In fact, more companies in nearly every industry are finding success and savings by removing their MPLS links from the network architecture. Just one example is Bremer Bank, a Minnesota financial institution that previously had MPLS in place in almost half of all branch locations for backup. However, even with these links deployed, failover was very slow, causing interruptions and unavailability of critical network-dependent assets.
An SD-WAN solution from Talari Networks changed all this for Bremer Bank. With a Talari SD-WAN solution in place, executives were able to route traffic away from their MPLS links and use more cost-effective DSL lines as primary and backup network paths. Best of all, network performance improved thanks to the creation of a failsafe infrastructure, and the IT team gained valuable insight with granular visibility into network activity.
"We can leverage Talari's capabilities to negotiate the highest bandwidth at the lowest cost without compromising reliability/availability in preparation for more rich content, video streaming and applications in the future," said Cory Miller, Bremer Bank Vice President of Engineering Services.
If your company is one of the many considering ripping and replacing your current MPLS network architecture, contact Talari Networks to find out more about how an SD-WAN can support your needs.
Categories: Software Defined WAN (SD-WAN), Internet as WAN (MPLS Alternatives)
---