What Will MPLS Be Like in 2020?
March 23, 2015
In the past, MPLS was the go-to technology for computing and communication. It represented the de facto standard, if you will. The majority of businesses adopted it from the beginning. In some cases, these companies are still using the MPLS connections they put in place decades ago, and now, they're looking for alternatives that can offer better performance in a more cost-efficient manner.
While it can sometimes be difficult to predict the changing nature of technology, a few signals can help us predict what the world of MPLS will look like in 2020. Currently, a shift is taking place in this industry, and many experts predict that the sector will stay the course over the upcoming years. So let's take a look at where MPLS stands now, and where it might go in the next five years.
"80% of businesses trade in their MPLS for Internet because of the reduced cost."
Today's MPLS market
According to a 2014 report from Infonetics Research, the Ethernet and MPLS market has been growing over the past few years, largely due to the continuing adoption and use of cloud services. Although the sector is combined, researchers found that Ethernet saw more usage than MPLS, and that this trend will continue in the coming years.
"Ethernet services continues to gain momentum … easily outpacing IP MPLS VPN services," said Michael Howard, Infonetics Research co-founder and carrier networks principal analyst.  "Both segments are growing at a healthy clip and will continue to do so, with Ethernet services growing about twice as fast as IP MPLS VPNs through 2017."
So what does this mean for the future of MPLS? As more network administrators seek out MPLS alternatives, Internet will become more widely utilized than MPLS, accelerating the market's growth.
Internet and Ethernet: Growing MPLS alternatives
What's spurring this shift away from MPLS and toward Internet? More often than not, the decision comes down to price. These days, enterprises are allocating more of their overall budgets toward technology, and any opportunity they have to reduce these costs is not ignored.
Although replacing MPLS with Internet access seemed less feasible in the past, the cost of business – or even consumer-grade services is hard for for business decision-makers to overlook.
"MPLS WANs tend to be considerably more expensive than Internet circuits," noted network engineer Jeremy Stretch. "A dedicated 3 Mbps MPLS circuit might cost three or four times as much as a 50 Mbps business class broadband Internet circuit."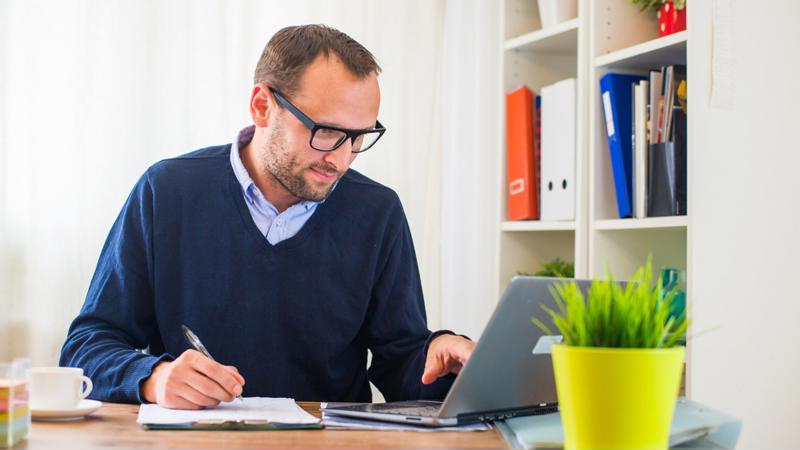 In fact, research shows companies are more often upgrading their networks to include more than just MPLS links. Nemertes Research discovered that 80 percent of the businesses that had traded their MPLS links for Internet did so because of the reduced cost. However, this doesn't mean that MPLS is dead. Experts, including Gartner research director Andrew Lerner, noted that MPLS will still provide the backbone for most WANs, but the technology is increasingly being supplemented by Ethernet and Internet services.
What will MPLS look like in 2020?
According to industry experts and emerging trends, MPLS will still support the network, but will no longer be the only link included in its foundation. By 2020, experts predict that the majority of businesses will have Internet links in place as part of a hybrid WAN configuration.
For example, Talari recently helped Hydrite Checmical Co. leverage their available links in a hybrid WAN setup. The company previously used a single MPLS T1 line for each office location as its primary WAN link, as well as DSL lines for backup. However, when the MPLS link went down, the time it took to switch to the backup DSL line hampered ongoing business processes.
One option to solve this issue was to increase MPLS bandwidth at each of Hydrite's offices through the addition of another MPLS link. This approach would come with considerable costs and decision-maker decided it was not the most cost-effective way to ensure proper network performance.
As a result, Hydrite called on Talari's SD-WAN solution. With this technology in place, the company is able to use their available DLS lines in an active manner as opposed to utilizing them solely for backup. As Hydrite was paying for access to these DLS lines 100 percent of the time, this was the best way to enhance the performance of the network without incurring unnecessary costs.
"We have a more flexible, and more resilient, network architecture than we did before using Talari," said Bob Fourness, Hydrite Chemical Co's computer operations manager. "It has allowed us to make our network more robust and less costly than our preious network design."
This is just one example of how Internet can be used in place of  or in conjunction with MPLS, providing a real-world case of how MPLS will be like in 2020. As more businesses turn to MPLS alternatives like this, they will find improved network reliability and responsiveness. While MPLS isn't going to disappear, it will be supplemented with more robust links like Ethernet and Internet as part of a hybrid WAN solution.
Categories: Internet as WAN (MPLS Alternatives), Hybrid WAN
Tags: MPLS
---