What's Up with WAN
May 27, 2015
Users of WAN technology have been making considerable strides toward more advanced, responsive networks recently, particularly when a software-defined solution is introduced. Businesses have begun increasingly deploying these types of systems, helping them to ensure that critical traffic is prioritized and essential applications have the support they need to perform at their best.
This week, we'll take a look at the top stories in WAN news, including the importance of creating an agile WAN, a case study involving SD-WAN as an MPLS alternative and Talari's new Adaptive Private networking 4.3.
Network agility: Could your WAN be costing you?
Zeus Kerravala, ZK Research founder and principal analyst, noted that the wide area network is one of the most overlooked IT components when it comes to improvements. As agility is key in today's enterprise industry, Kerravala noted that businesses that don't develop their WAN into a more responsive, intelligent architecture could be considerably missing out.
"Businesses that don't develop their WAN into a more responsive, intelligent architecture could be considerably missing out."
"You can't have an agile business without agile IT," Kerravala said. "But you can't have agile IT without an agile network. This is the last component to fall in alignment with where the business wants to go."
Oftentimes, agility in the WAN comes down to reconfiguring how traffic flows through and is prioritized within the network. Legacy architectures that rely a central site and MPLS and private links can severely struggle to meet the needs of today's enterprise users and their cloud-based applications and mobile activities. As a result of current needs, many organizations are moving toward software-defined solutions that can help establish a hybrid WAN.
"I"ve talked to more companies that have had an interest in moving to some sort of dynamic split tunnel model, where the branches have direct Internet access, in the past year than in maybe the previous 10 years combined," Kerravala said. "[A]t a minimum, what you can do is use the MPLS network for your mission-critical applications and send all your other traffic down the Internet pipes. That's certainly a lower cost, and it's going to provide better performance for those mission-critical apps."
Talari's Software Defined THINKING WAN solution can create the type of hybrid WAN many businesses are looking for currently. The technology helps organizations make the most of their available Internet and public links while ensuring that critical traffic is prioritized accordingly. This SD-WAN solution enables real-time visibility and network management by measuring packet loss, jitter, latency and availability for each packet traveling across the network.
Case in point: Kool Smiles deploys Talari's SD-WAN solution
Network agility and accessibility isn't just key in a typical office setting. Case in point is dental group Kool Smiles' use of Talari's T510 SD-WAN appliance through its business support provider Benevis. The company installed the solution to enable an alternative to Kool Smiles' MPLS-based architecture, according to TechTarget.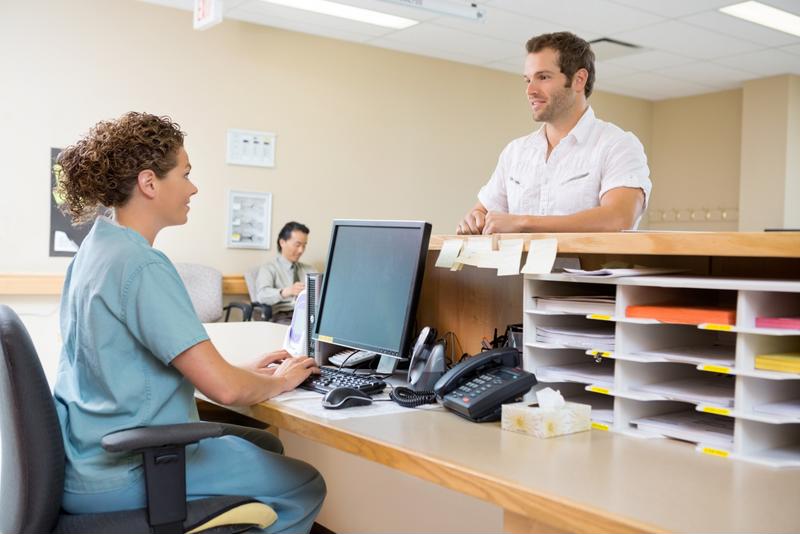 Before installing the Talari solution, Kool Smiles employees experienced a number of issues with their network, including inability to access diagnostic digital images from the central server and continual downtime totalling hundreds of hours.
Initially, the Talari SD-WAN appliance was installed in three offices which regularly dealt with high traffic and continually saw low performance from their WAN. With the solution in place, these locations were able to leverage public Internet links as opposed to traditional MPLS links. This not only offered better performance for Kool Smiles' key applications, but was also more cost effective.
After the success of initial deployment, Benevis installed Talari solutions in 30 additional Kool Smiles office locations, and plans are in place to roll the technology out to all of the group's 130 branches. Not only was downtime drastically reduced, but network spend was down as well, proving the value of the investment in Talari's SD-WAN solution.
Talari's Adaptive Private Networking software 4.3
In mid-April, Talari announced the release of its updated software defined WAN solution, Talari Adaptive Private Networking 4.3. This version not only extends support for MPLS, but also enables innovative queue mapping between MPLS links and application traffic. MPLS and broadband links can also be seamlessly aggregated to create a hybrid WAN that responds to changing network conditions in real time.
"While there is some movement toward all-Internet WANs, most enterprises today are not eager to give up MPLS," said Kevin Gavin, Talari chief marketing officer. "With Talari, they have a solution that allows for a graceful transition. By abstracting from the underlying network architecture, changes can be accomplished easily and without disruption to the rest of the network. As new offices open or contracts come up for renewal, they can choose whether or not to extend MPLS to those offices. Talari gives them the option to continue with a hybrid WAN model or move to full Internet as the WAN."
To find out more about Talari's SD-WAN solution, schedule a custom demo today.
Categories: Software Defined WAN (SD-WAN), Application Performance/Application Quality, IT Challenges, Network Reliability, Business Agility, Internet as WAN (MPLS Alternatives), Hybrid WAN
---